Daisy May & Me: Inspiration and positive living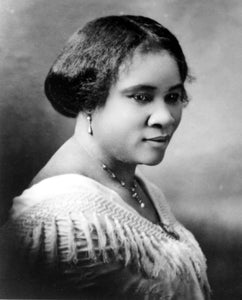 Out of the many inspirational women I looked up in my search of women and finances, Madam C.J. Walker stood out among them. As the first American female self-made millionaire, how could she not? Madam Walker exhibited all of the traits that I wanted to learn about and now share with you all.
"Don't sit down and wait for the opportunities to come. Get up and make them."
"If you're always trying to be normal, you will never know how amazing you can be."
We're starting off #blackhistorymonth with an incredible woman: Maya Angelou. 
Maya was most notably known for her writing - her autobiographies and poetry - but did you know that she was also a singer, a dancer, a streetcar conductor, screenwriter, director, actress, professor, and lecturer? She was kind of incredible, to say the least!
She also experienced some tough things in life, and yet she drew strength from her struggles rather than letting them destroy her. Maya teaches us that we can learn from what we experience in life and we can use it for good and to connect with the world. Regardless of what we go through, we can R I S E. 
In this blogpost, you'll find more about Maya's life and a fun writing activity with some discussion questions to talk about with your kid(s). There's also a list of additional resources to learn more about Maya and some of her works.