Daisy May & Me: Inspiration and positive living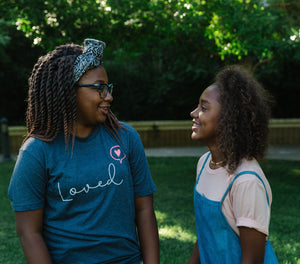 Sometimes, we are bad listeners. 
I think it's a skill we've lost a little because we are so busy all the time and we have the ability to be constantly distracted. 
But I'm sure we can all think of at least one person in our lives that is a good listener. 
What is it about them that makes them a good listener, do you think? Do they do anything special? 
Are YOU a good listener? 
Are you born a good or bad listener? Or is it something you become? 
We're talking all about listening on the blog today, but I have some questions for you over in our stories too so head on over there!
Tag a friend that's a good listener and tell me what makes them a good listener. I'd love to hear!